about

Born in Edmonton, Canada. Her father served as a medical missionary (a dentist) to the Eskimos in the Arctic and her mother was his nurse. Tan moved to the UK at the age of 3 and attended schools in Farnham.

Tan intially trained in hotel management and catering. She enjoyed a varied carreer including working for some years as an air hostess, in car sales and then managing a number of restaurants (including a pub in Austria). Ultimatley she worked for the famous Roux Brothers in their Michelin starred London restaurants.

In 1988 she retrained as a florist, before specialising in floral design. Subsequently, Tan trained as a NAFAS National Demonstrator, National Speaker, Teacher and Judge.

She competes at floral competitions and was delighted when the first time she entered the Nationals she won a 1st.

Always keen to compete at the RHS Chelsea Flower Show and following several Silver and Silver Gilt medals she was delighted to win a Gold Medal in 2010.

Tan is married to David, a specialist in sustainable building design and construction and lives in the Chiltern Hills to the North West of London. She has three children -Jonathan, Edward and Lillie.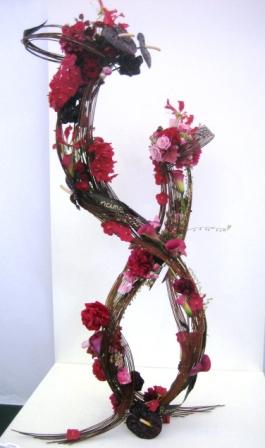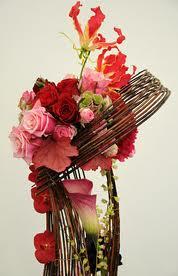 RHS Chelsea 2010 Gold Medal